Make It Happen!

Sailowtech's actions would not be possible without our partners. In particular, the Atlantea Expedition is our most ambitious project, and it won't be able to set sail without help! Our partners are an integral part of the association's mission, playing an active role in the recognition of global ocean issues by joining forces with us.
Sailowtech is currently seeking financial and material partnerships.
Does our project make sense to you, and do you think your company also wants to make the Ocean's voice heard?
École Polytechnique Fédérale de Lausanne (EPFL)
EPFL supports our scientific axis by recognizing us as an academic project under the interdisciplinary structure "MAKE".
The labs that supports us:

We're also lucky to be working with their Service de Promotion des Sciences for all of our pedagogical workshops on the themes of the Ocean and its preservation.
 Ocean Trotter
To make accessible what is not accessible, to show what is hidden, to explain what is incomprehensible. This is the aim of the Ocean Trotter association.
Ocean Trotter is a French association that supports initiatives that combine science and awareness-raising to better preserve our most beautiful treasure: the Ocean.
Ocean Trotter is lending us its sailing boat, Carlina, for our first expedition: the Atlantea expedition.
U-Change Program
We're the proud recipients of the U Change scholarship, which will provide up to CHF 10,000 in support!
The "U Change – Student Initiatives for Sustainable Development" program supports the realization of project ideas for sustainable development, and is aimed at students at Swiss universities (Federal Institutes of Technology, Universities of Teacher Education, Universities of Applied Sciences and Universities).
Paul Dubrule Foundation
Our warmest thanks to the Paul Dubrule Foundation for their support of the Atlantéa expedition to the tune of CHF 5,000! The Paul Dubrule Foundation supports individual and collective projects in the fields of vocational training, business start-ups and research, mainly in the following areas:
Hotel, restaurant and nutrition professions
Artistic expression
Environmental protection and development of environmental awareness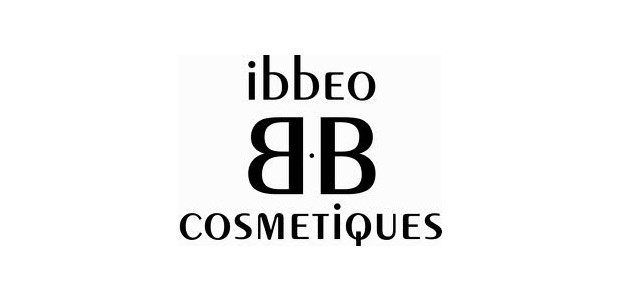 Ibbeo Cosmétiques
Ibbeo Cosmétiques is a French Store who conceive and make natural cosmetics with the mention "Nature and Progress".
We would like to thank them for their donation of cosmetics worth 1000CHF destined to the Atlantea crew. You can find them on their website Ibbeo Cosmétiques!
Swiss and French Schools
A privileged contact will be established with students and schools along the trip of  the Atlantea Expedition.
 The Swiss school Vivalys who also supports us financially with 500chf !
The Swsse school of Bethusy
The French school of Sud Goëlo
The French school of Lantic
These children will experience the adventure with us through calls, videos and letters to their teachers. They'll be following the plankton saga with us!
 Le Service de Promotion des Sciences
(SPS-EPFL)
Through the Service de Promotion des Sciences of EPFL, Sailowtech members give a variety of talks to children and teenagers to explain the dynamics of the ocean, its winds, currents, biodiversity and, of course, plankton!
Explore.
Guided by the vision of Roland Jourdain, winner of the Route du Rhum in 2006 and 2010, Explore. is an endowment fund to encourage positive initiatives for mankind and the planet! Their goal: to explore and understand how the planet works, in order to better preserve it; to innovate and provide solutions that reduce man's impact on nature; and to make as many people as possible aware of today's environmental and human challenges, so that everyone becomes an agent of change.
Explore are our partners for our Ocean Camp event on May 6, 2023, which follows the spirit of their ocean camps.
LUC Voile
Sailowtech and LUC voile collaborate to satisfy your spirit of adventure right at the heart of your studies!
The LUC voile accompanies the learning of sailing at all levels up to excellence in a spirit of respect and fair play. From leisure to regattas, their teams will form the future explorers of Sailowtech!
Together, we encourage exploration in the service of scientific research and innovation through the practice of sailing, notably at our joint event on May 6 2022: Camp Ocean!